From Málaga Gourmet Experience we want to share gastronomic experiences that can be enjoyed where we feel most comfortable: at home.
We are aware of the trust placed in us to bring that joy into your homes. And for that reason, we are committed to offering a complete experience: from guaranteeing the quality of our products, to the enjoyment during the consumption, and also the packaging design.
Every detail counts and everything is important when it comes to living something special.
Málaga is famous for its Mediterranean climate, its good people and its exquisite gastronomy.
Our mission is to bring the products of our hometown to the rest of the world by supporting small businesses. And that is what we do: we offer unique experiences.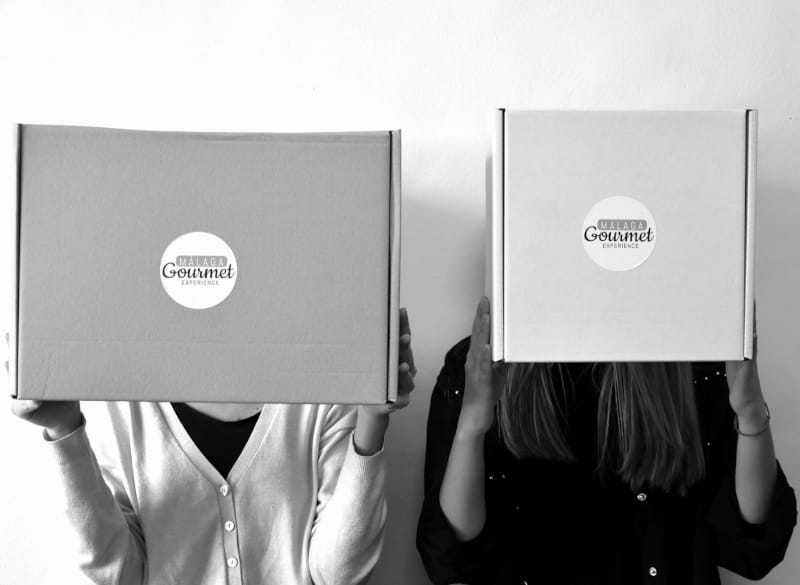 The book of our story has just begun.
Like every project in its beginnings, Málaga Gourmet Experience is a small online shop resulting from the enthusiasm and love of two young women for the food of their hometown.
We are:
Andrea Jurado González & Elisa Martín Álvarez
 A little but incredible team that provides professionalism, passion and commitment to make everything perfect.
Our clients are the key of this project and that is why we want to offer them the best service in Spanish, English and German. Every decision has been taken thinking on our clients interests and enjoyment.
There is still much to be written.